Schools and Groups Welcome!
Experience life as Johnny Appleseed would have. Walk in the wild. See evidence of wildlife. Learn to navigate by the sun and stars. Let the sun help you plant by the seasons.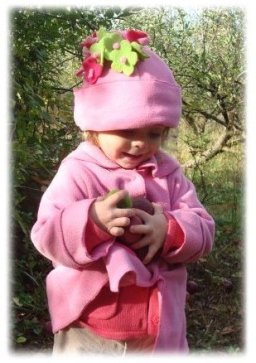 Pick apples. Taste strange heirloom varieties ... or just enjoy a rural atmosphere near the city.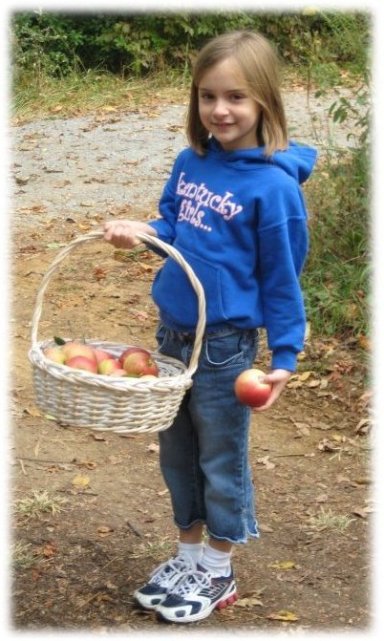 Take lots of apples home to try new recipes, make presents for friends, or store for hot apple dumplings or hot apple pie on cold winter nights.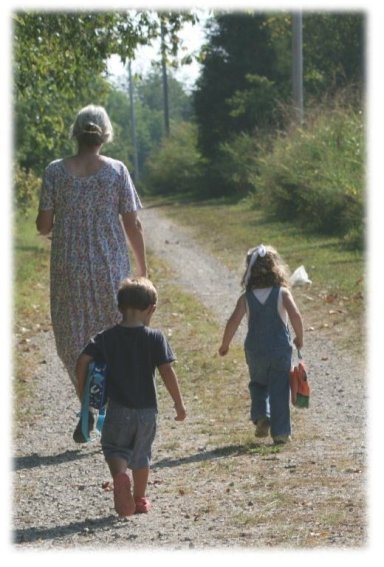 Parents are welcome. Trot down to the picnic area for a picnic lunch.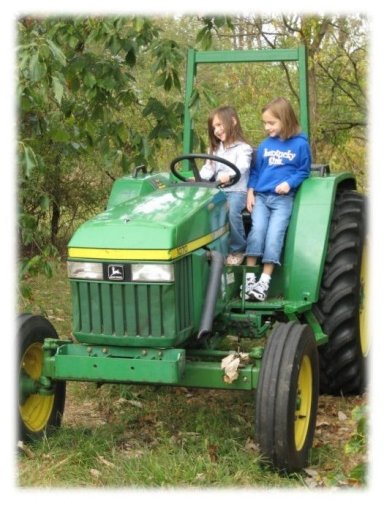 Small groups may play on the tractors.

Large school groups may play on the tractors, too.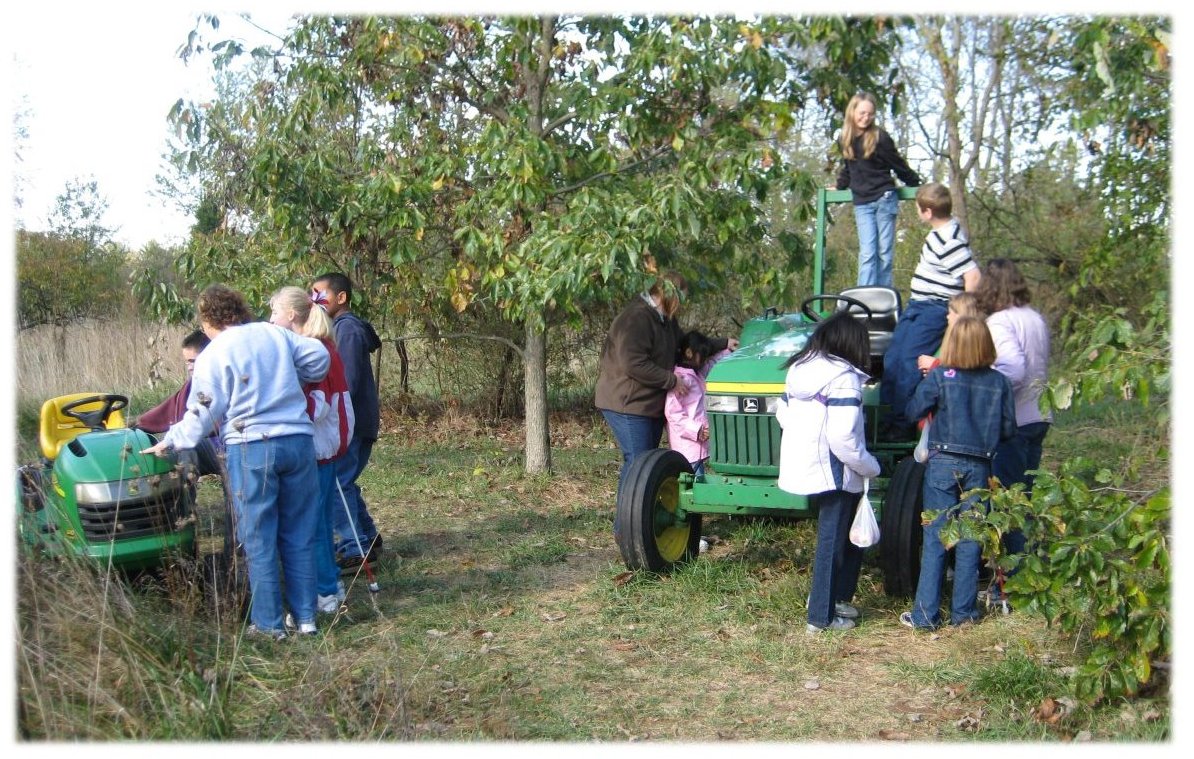 And they may feed peanut butter cookies to the horses.

| | |
| --- | --- |
| | |
| Sometimes the horses | Sometimes they sample |
| eat carrots | small children |


Apple tasting may include
Spitzenburg - Thomas Jefferson's favorite apple
Newtown Pippin - Benjamin Franklin's favorite apple
Lady apple - tiny apple used for wreaths in Williamsburg
Zabergau Reinette - great apple that looks like a potato
Caville Blanc - apple with as much vitamin C as an orange
Winter banana - which is supposed to smell like a banana
Mysterious apples - other unique varieties
No charge except for apples -
Apples 35 cents each
Medium-sized bag $5
(School groups, $4 per child)
Huge ~10 pound bag $7
To make a reservation, or to plan a visit, please call us at (502) 243-4196 or (502) 897-0719 or email apples@hiddenholloworchard.com .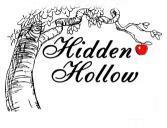 Guide


&copy 2009 Hidden Hollow Orchard
All Rights Reserved